Other Groves' Prints
Note: All prints are approx. 15x 23 inches and are sharp and clear in image resolution.


"The Cumberland Narrows"
Edition of 2000. The only direct and level way through the mountains beyond Cumberland was the famous "Narrows" formed by Will's Creek cutting through the high hills just beyond. The first trails, then roads, then rails were built through this busy passageway between the East and the West. Cumberland owed its very existence as a transportation town to this natural wonder.
Groves' view shows the current Western Maryland steam excursion train working its way west to Frostburg. Cumberland is located just around the distant bend. Lover's leap is visible to the left distant center. The historic brick bridge in the foreground, used by the old C&P railroad, was recently removed. The B&O, State Line (Pa. RR), and Western Maryland Railways all used this passage to help build the mid-western US. Price: 60.00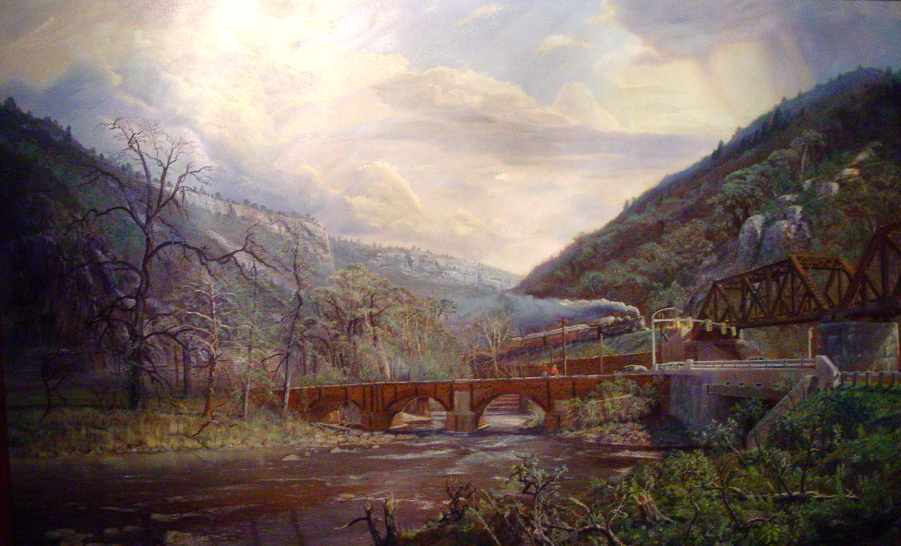 "The Allegheny Front: View from Dan's Rock"
Edition of 2000. Just East of Frostburg is the famous Allegheny Front, a geologic drop-off to the lower hills of the Piedmont region. Dan's rock was named for Daniel Cresap, an early settler of the area. This famous view was once known as perhaps the grandest viewpoint in the several states of the region. Folks from Washington and Baltimore would travel by train to Frostburg, then be carried by wagon to this site, often spending the night to catch the sunrise. Four states can be seen from this steep drop-off. The winding Potomac River Valley lies in the distant foreground. The view is looking East. Price: $60.00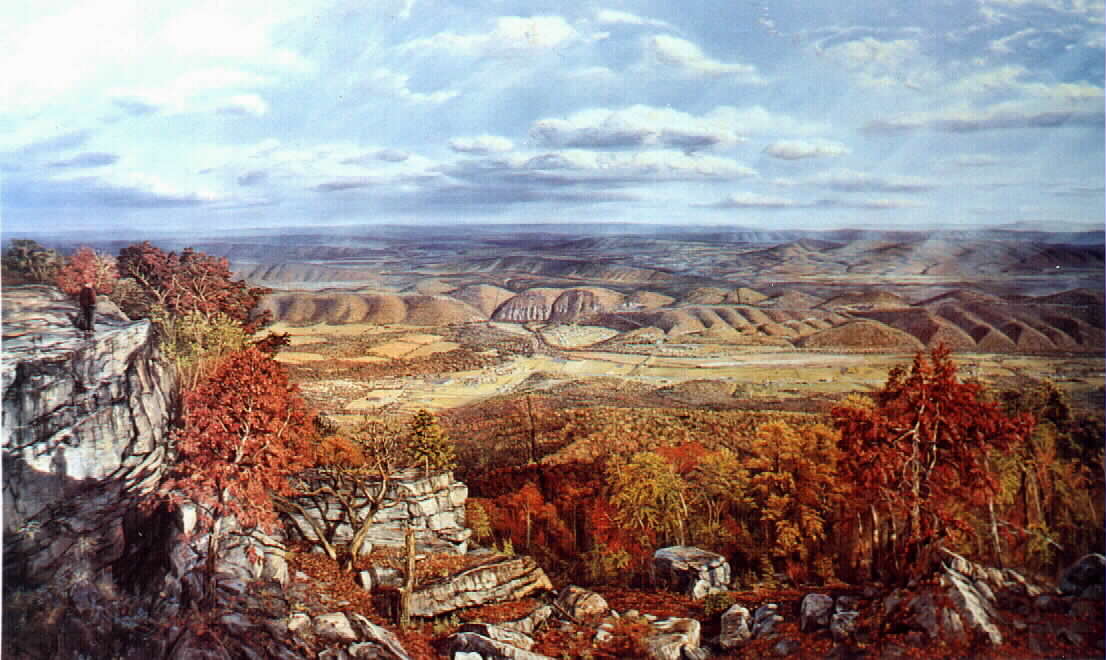 "Muddy Creek Falls of Garret County Maryland"
Edition of 1000. Located in Swallow Falls State park, Muddy Creek Falls was a favorite camp-site for Henry Ford, Charles Goodyear, Harvey Firestone, and Thomas Edison. This view recreates the wondrous ice formations typical to the rocky falls in mid-winter. Price $60.00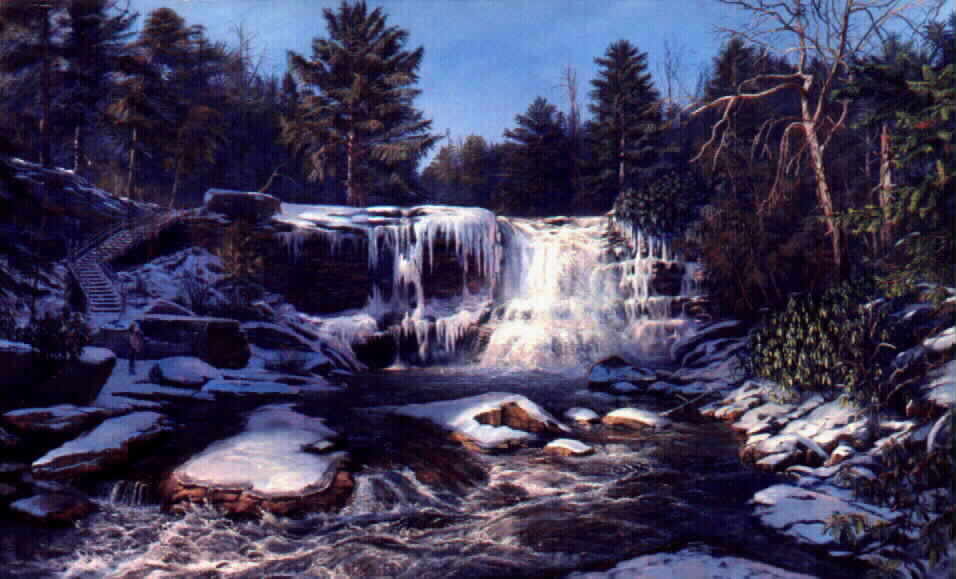 "Winter View of Frostburg, Maryland"
Edition of 1500. An amazing view of this historic university town situated at the head of the George's Creek Valley in Maryland's western mountains. Approx. 800 recognizable homes, businesses, and churches are visible. Price $60.00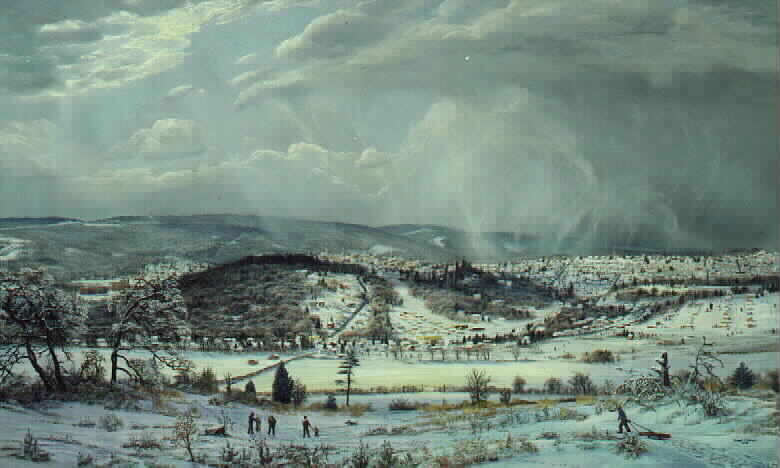 Ordering Offline: Call the gallery at 301-689-3389. We accept Visa, MasterCard, or your personal check sent with your order. Shipping is $10.00 per tube. Any questions, just call or email the gallery 9 AM to 5 PM Tuesday thru Saturday.