Tatted Boas from the Online Class May 7-8, 2006
Carolyn Groves
Ruth Perry provided this pattern to the online class. Of course my mind is immediately planning on the ways to do it with the needle! I used about 2 yards of #3 crochet cotton as the core thread. The blue boa is made with 3 balls of Lion Brand Fun Fur Prints. I used one ball of dark blue and 2 balls of the light blue variegated. The red/blue Boa is made with 2 balls of Amsterdam Lana Gatto. The fun fur has 57 yards per ball and the Gatto has 71 yards per ball.
Working the boa with the needle is a piece of cake! I used my #3 needle threaded with the #3 cotton. I did make the rings at the beginning and end and used the mock ring for both. I left about 3 inch tails on either end and did not cut them as they blend in well with the loops. To form the large loop picots I wrapped the 3 strands of novelty yarn around my right hand (counter-clockwise) and grabbed it with my pinky then made the second stitch. I also was careful to keep the loops in my left hand while pulling the core thread through. .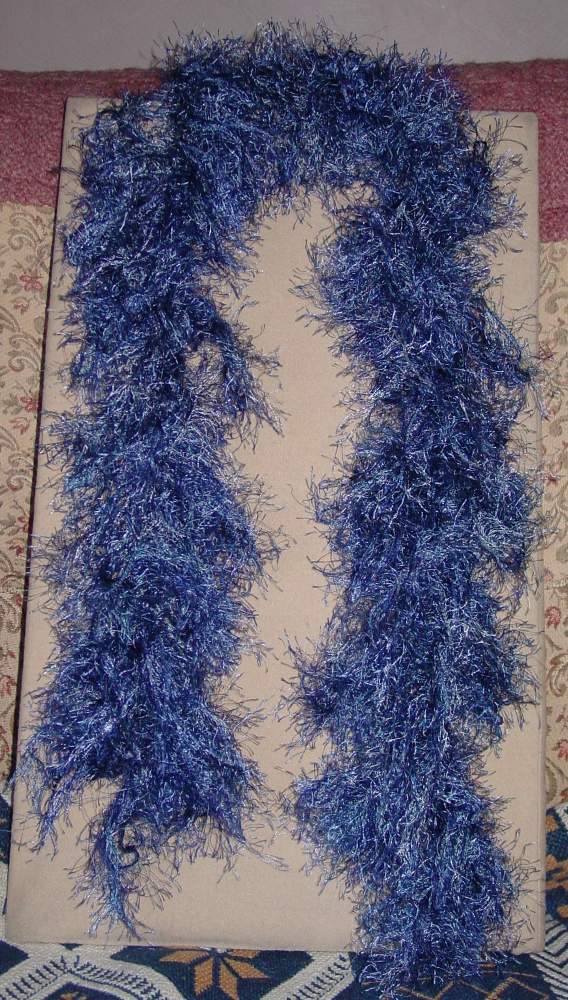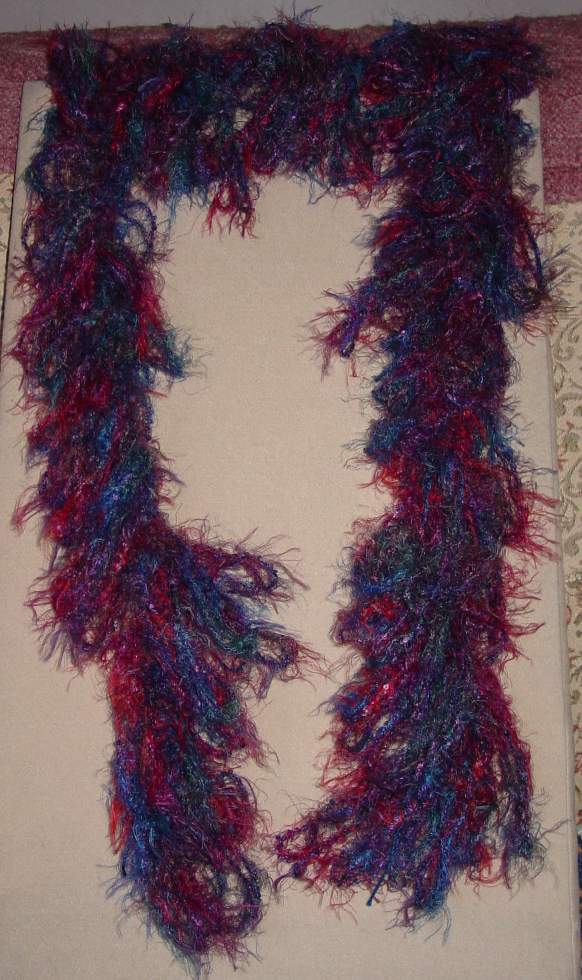 Blue Boa on Left. Red/blue Boa on right.
Each boa is approximately 3 feet long. I was able to make 2 boas from each set of fun fur.
Click here to visit the online class index for the pattern





Click here to return to my Home Page
Send me your comments